WhatsApp | Phone: +212 666 03 91 85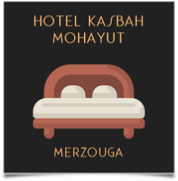 Kasbah Mohayut, a completely restored desert hotel overlooking sand dunes, with panoramic views of the Merzouga desert. With many tailored services from our friendly crew, a relaxing ambiance, and a great location, your stay will be unforgettable.



Kasbah Mohayut welcomes you in a peaceful setting at the foot of the high dunes of Merzouga. It is the perfect choice to combine relaxation, authenticity and adventure! The Kasbah offers spacious rooms and suites around the swimming pool.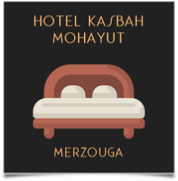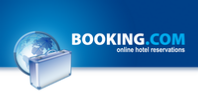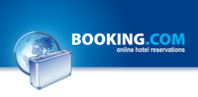 HOTEL MOHAYUT LOCATION MAP - HOTEL RESERVATION - MERZOUGA HOTEL MAP

Do you know how to find us? In Merzouga, we have an unmatched location. If you merely need hotel directions to Hotel Mohayut, we are merely a phone call away.
HOTEL MOHAYUT MERZOUGA - PERFECT LOCATION FOR YOUR MOROCCAN VACATION
A magnificent desert resort in Erg Chebbi. Hotel Mohayut Merzouga, beautiful Erg Chebbi Desert hotel with pool, is surrounded by dunes as far as the eye can see. Make a reservation at Mohayut Camp in Merzouga, Morocco. The campground is 6 km from the city centre. Read the reviews before booking a room with us.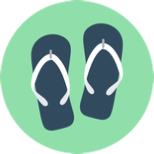 KASBAH MOHAYUT IN MERZOUGA, MOROCCO, HAS SPECIAL RATES.
Kasbah Mohayut is located in a tranquil environment in the slopes of Merzouga's towering dunes. It is the ideal destination for anyone seeking leisure, authenticity, and adventure. The Kasbah has big rooms and suites that are arranged around the swimming pool or the terrace. Each room has traditional Moroccan elements.