Kasbah Mohayut welcomes you in a peaceful setting at the foot of the high dunes of Merzouga. It is the perfect choice to combine relaxation, authenticity and adventure! The Kasbah offers spacious rooms and suites around the swimming pool.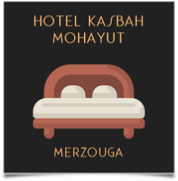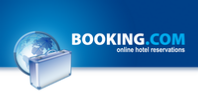 WhatsApp | Phone: +212 666 03 91 85

TRIPLE ROOMS ROOM IN MERZOUGA DESERT: ROOM FOR 3 PERSONS IN MERZOUGA DESERT WITH A/C

Merzouga, Morocco's southernmost city, is located directly on the desert Erg Chebbi. You are welcome at the Hotel Kasbah Mohayut, and we want you to feel at ease.
TRIPLE ROOMS IN MOHAYUT HOTEL MERZOUGA DESERT DUNES
Our Merzouga hotel's accommodations are an important part of your overall experience in the Moroccan desert. Make a reservation at the Mohayut Hotel in Merzouga and take advantage of our hotel's desert activities.


TRIPLE ROOMS ONLINE RESERVATION
Hotel Mohayut as your Merzouga and Erg Chebbi's luxury boutique hotel. Merzouga desert offers a memorable stay with adventure Sahara desert activities. Contact us today.

Rooms with air conditioning in the desert.


There is no charge for parking.
Shower, toilet, towels are all available.

Free WIFI, Minibar, and Heating

Breakfast is included in the price.


Taxes and fees are included in the price.
On request, private airport transfers are available.

Every day, there are desert activities available.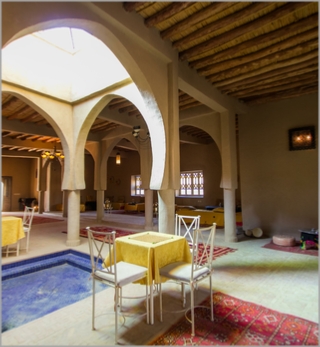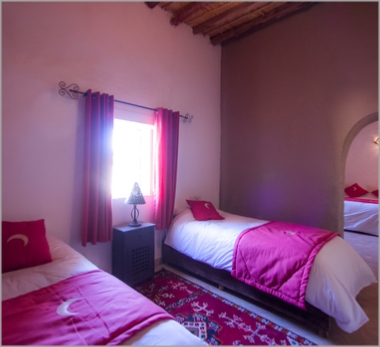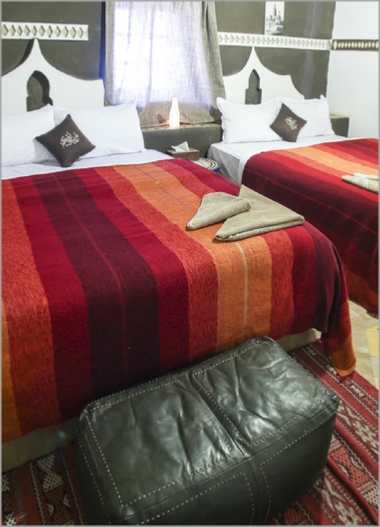 TRIPLE ROOMS

MERZOUGA DESERT